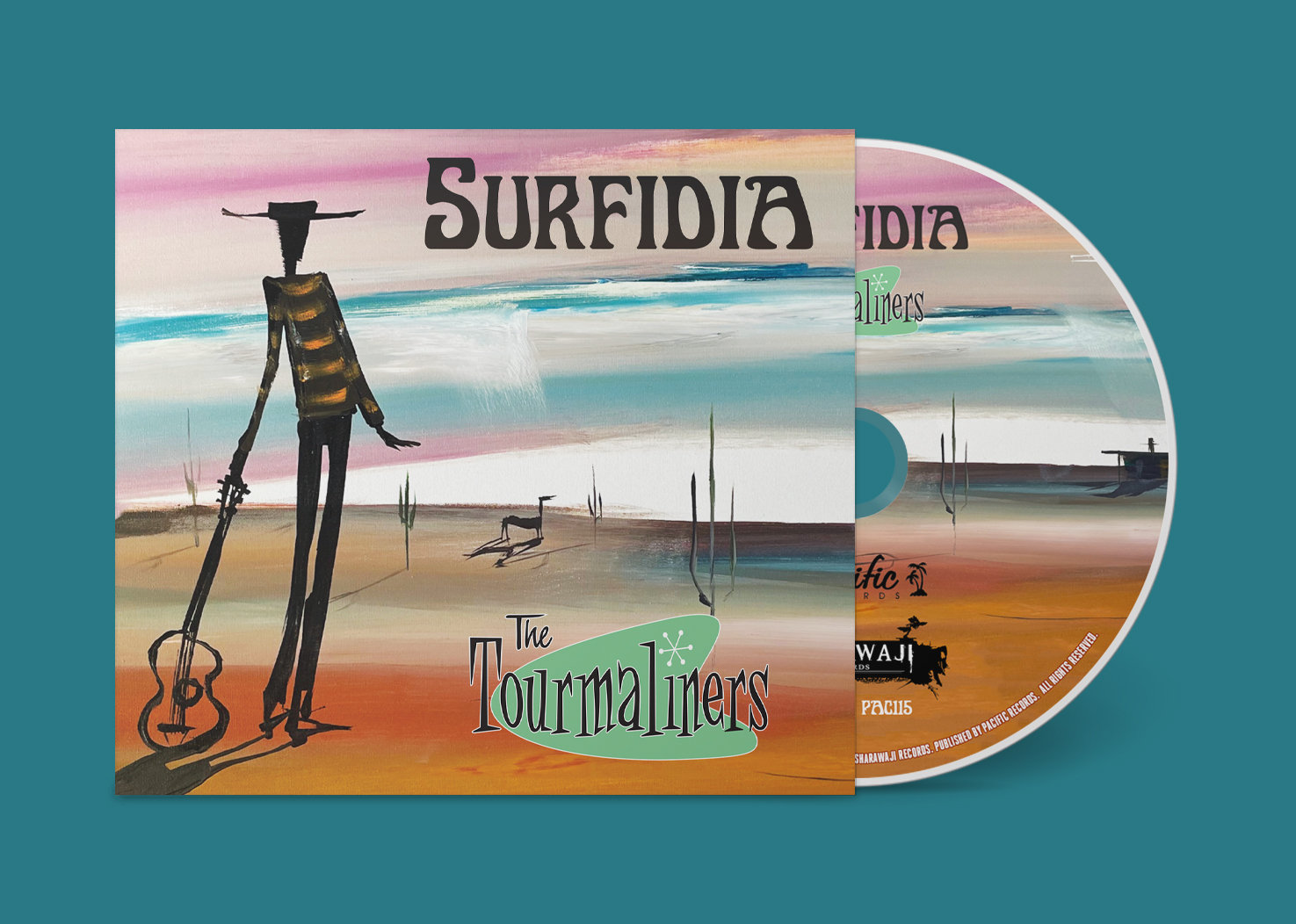 On "Surfidia", The Tourmaliners blend the raw instrumental guitar sounds of Dick Dale, Link Wray, and The Ventures mixed with tiki vibrations and spy gyrations… all while watching a cool Spaghetti Western from outer space. Surfidia also features guest musicians Ron Blair of Tom Petty & The Heartbreakers, Eddie Angel of Los Straitjackets and Bob Spalding of the Ventures.
The album is a co-release between Sharawaji Records & Pacific Records. Produced by Miles Clowminzer (Johnny Tarr Quartet, Billy Nation), was recorded over a nine-month period in 2021-22 in San Diego, CA. The principal songwriters and arrangers are The Tourmaliner's guitarist Deven Berryhill, bass player & guitarist Matt Clowminzer and Miles Clowminzer. The Tourmaliners drummer John MacElwee, guitarist Joe Dameron and keyboardist Ina Soliz perform their respective parts to round out the album. Miles also contributes various guitar, drum, keyboard and sound design elements throughout.
The album cover is taken from a painting by punk rock artist and surfer Brian Bent. During the recording, the band would often derive inspiration from Brian's painting to help create the album's sonic landscape.
Buy it now -
#thetourmaliners #sharawajirecords #pacificrecords #sandiegosurfmusic #surfmusic #surfband #sandiegomusic #dickdale #tourmaliners #fenderreverbtank #tourmalinebeach #fenderreverb #thesurfaris #surfaris #theventures #surfing #surfguitar #tiki #tikioasis #surfmusicandfriends #surfrock #instrumentalsurf #fender #jazzmaster #wipeout #surfinstrumentals #instrosurf #surf #instro #reverb #twang
Details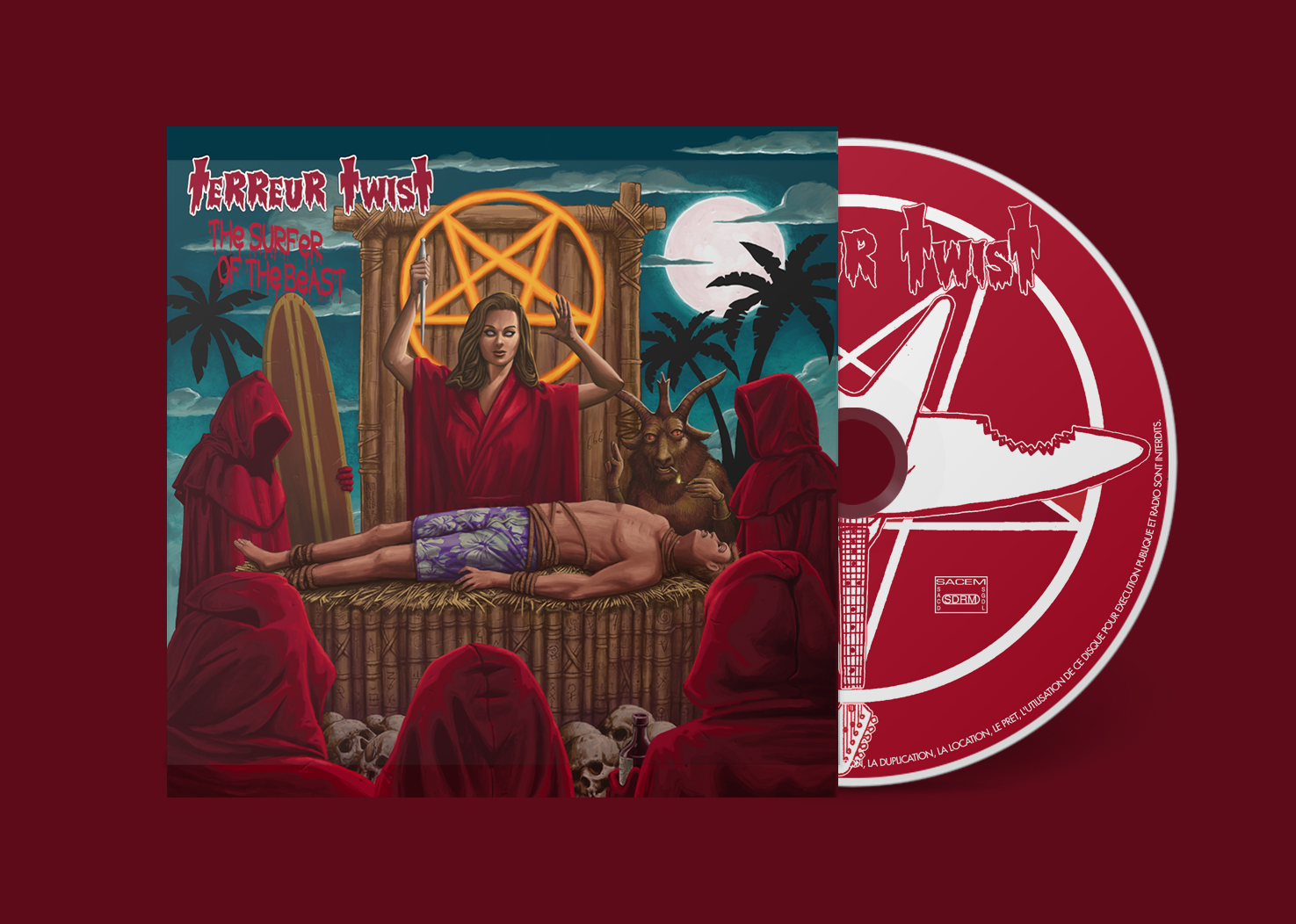 SRW244 Terreur Twist - The Surfer Of The Beast (Jacket CD), including 1 x original #satanicsurf composition of exactly 666 seconds and 4 x #heavymetal covers exclusive to the CD.
Terreur Twist is an instrumental surf music trio from France. Black humor and burlesque horror mingle with the atmosphere of beach parties from the 1960s.
Buy it now -
#terreurtwist #sharawajirecords #lesdisquesplatre #surfcookierecords #stryckhninerecordz #surfmusic #france #chalonsursaône #surfCD #heavymetal #metal #horrorsurf #fender #surf #instro #reverb #twang
Details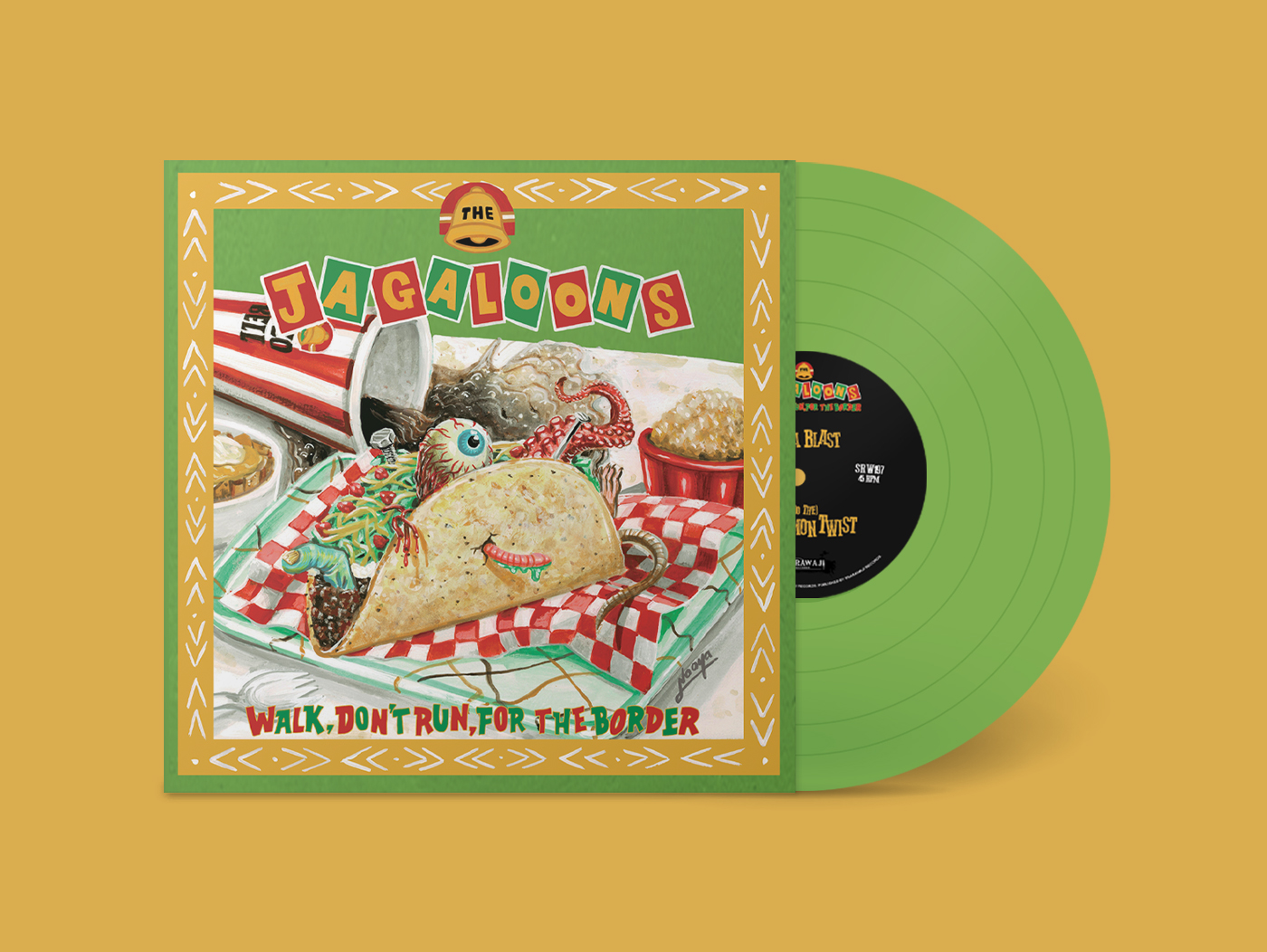 SRW197 The Jagaloons - Walk, Don't Run For The Border (Guacamole Green 10" Vinyl EP)
When they said an all instrumental tribute to Taco Bell was impossible, The Jagaloons set out to prove them wrong. Their answer is a four new original tracks, proving that terrible food can inspire excellent music.
Available on Guacamole Green 10" vinyl and features artwork by Naoya Muga.
Buy it now -
#jagaloons #sharawajirecords #albany #albanynewyork #walkdontrunfortheborder #tacobell #instrumentalrock #surfmusic #surfrock #surfpunk #spaghettiwestern #eleki #surf #instro #reverb #twang
Details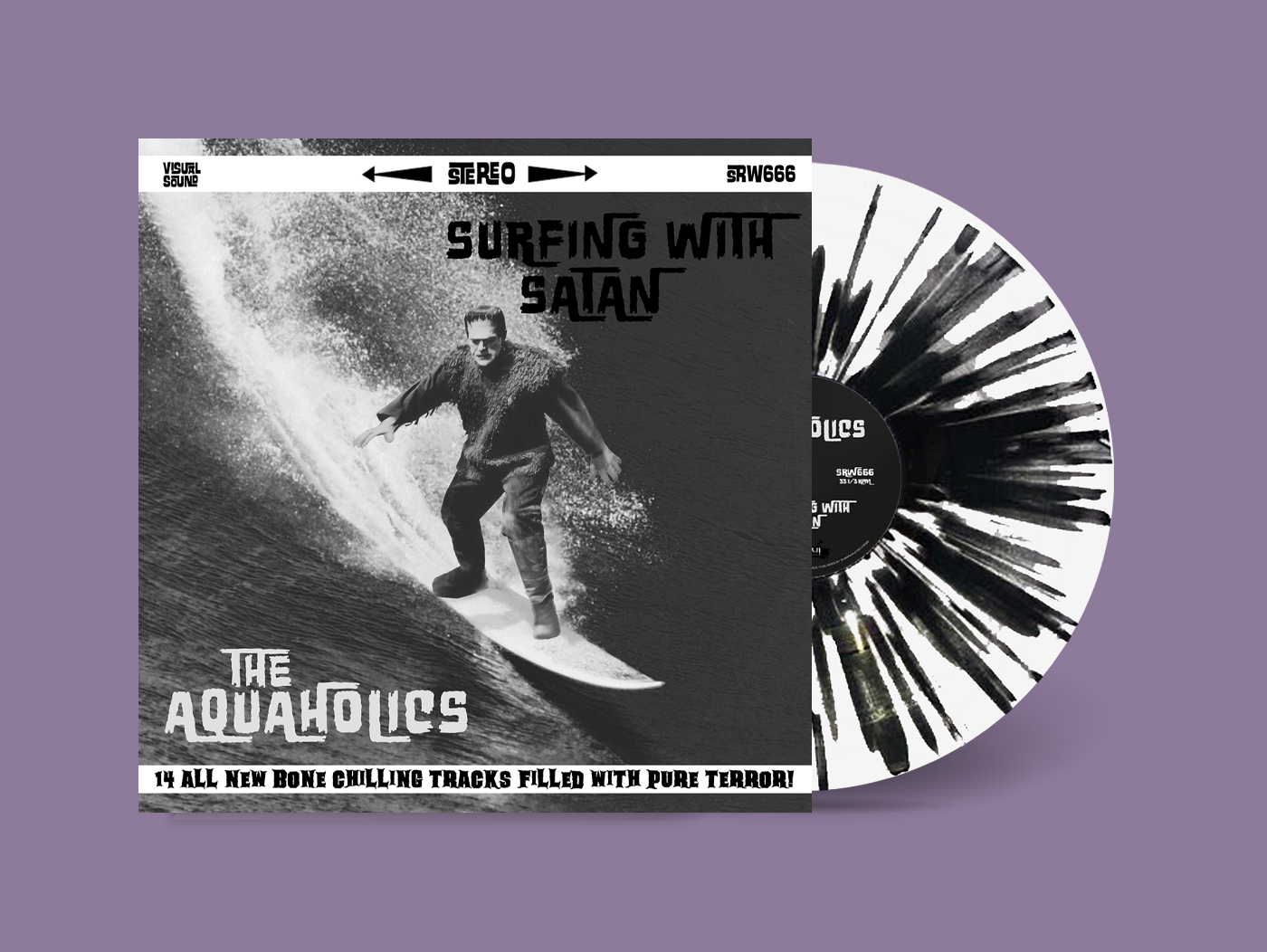 *** PRE-ORDER ***
SRW666 The Aquaholics - Surfing With Satan (Black Splatter on White 12" Vinyl LP)
Remastered and pressed on 150gm premium vinyl
Dark Satanic Instrumental Surf, Chicago Style.
Special pre-order pricing available until 31st October 2022. Buy it now -
This is expected to ship from Asia on or around October 31, 2022
Limited edition of 250
#theaquaholics #sharawajirecords #horrorsurf #surf #instro #reverb #twang
Details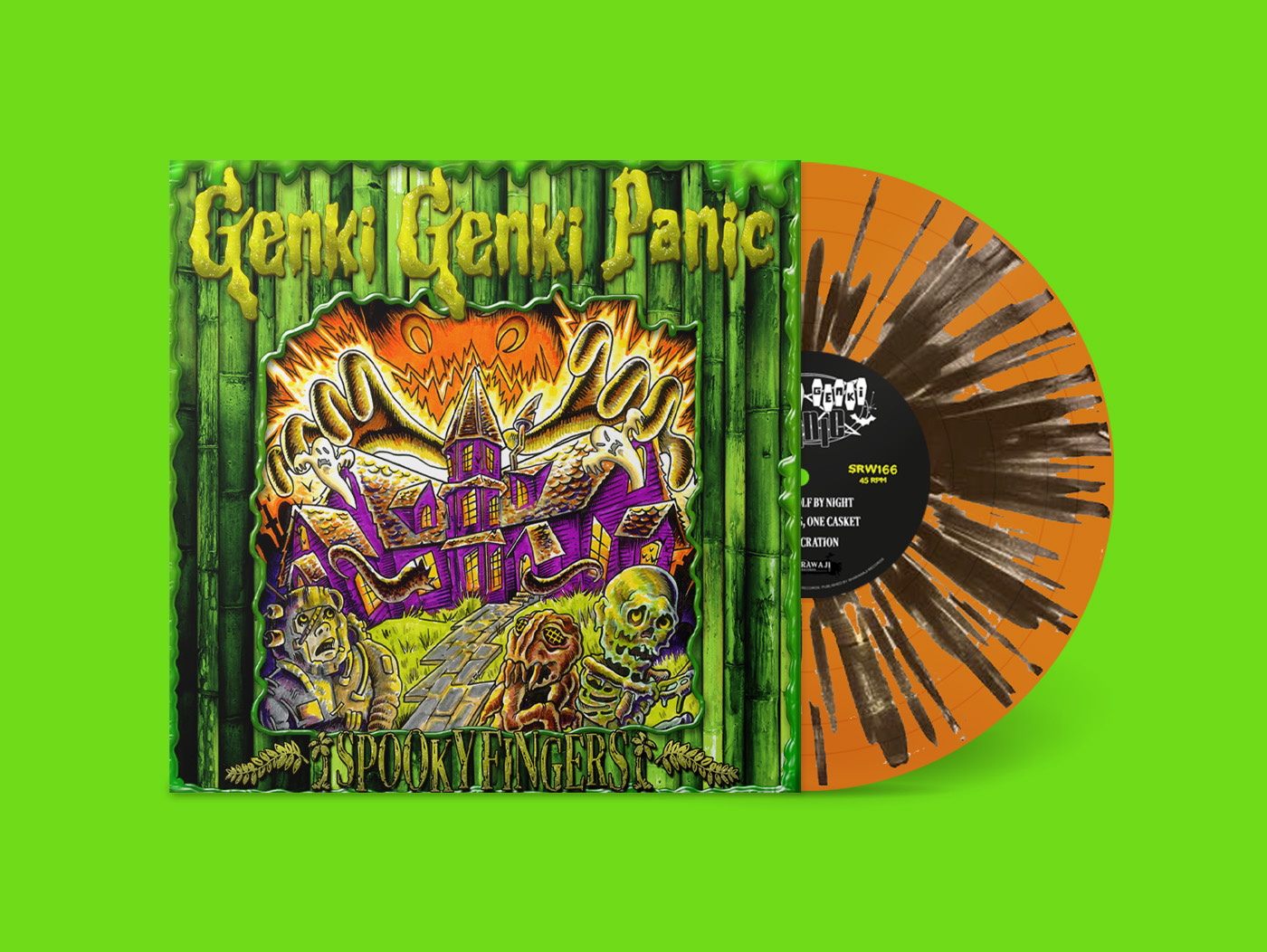 SRW166 Genki Genki Panic - Spooky Fingers (Translucent Orange and Black Splatter 10" Vinyl EP)
There are two colour variants of this legendary release available on premium vinyl for the first time. Message us if you want to buy the bundle.
Recorded at Sloan Zone Studios in Feb 2016.
Remastered in 2021 by Mind2Mass Studios.
Updated artwork by Rotten Yellow
Buy it now -
#genkigenkipanic #sharawajirecords #surf #surfmusic #instro #horrorsurf #darksurf #Chattanooga #horror #horrorpunk #spooky #surfrock #rock #reverb #twang
Details