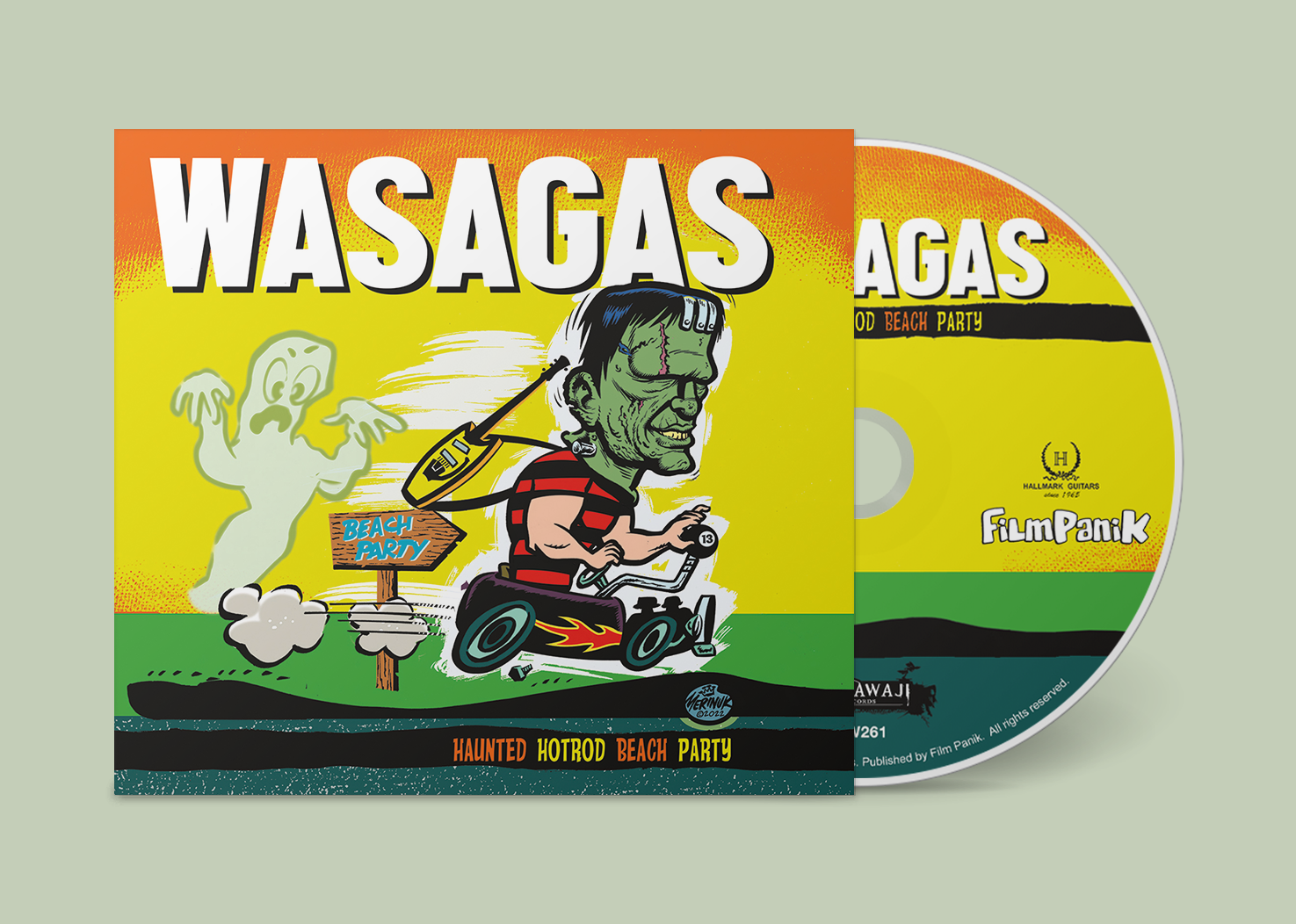 SRW261 Mark Malibu and the Wasagas Haunted Hot Rod Beach Party (Digipack CD)
The fourth full length release from Mark Malibu and the Wasagas is more than "just another" CD. The disc contains 18 Surf & Horror instrumentals compiled from their last three vinyl EP releases, plus rare and unreleased tracks released for the first time on CD. Including audience favourites like "Hip Shake Go-Go Baby" and "Hellbent for Speed". Once again the artwork was created by Darren "KING" Merinuk.
Woven into the playlist is a 6 chapter radio drama "The Haunted Hotrod Beach Party" written and recorded especially for this release. Inspired by shows form the golden age of radio, BBC's "Appointment with Fear", the Goon Show, EC comic books like "Tales from the Crypt" and mystery cartoons like Scooby Doo.
Buy it now -
I DARE YOU… to listen to this entire disc, … at NIGHT… IN THE DARK !!!
#markmalibuandthewasagas #wasagas #sharawajirecords #surfmusic #toronto #canadiamsurf #hallmark #hallmarkguitars #surfybear #surf #instro #reverb #twang
Details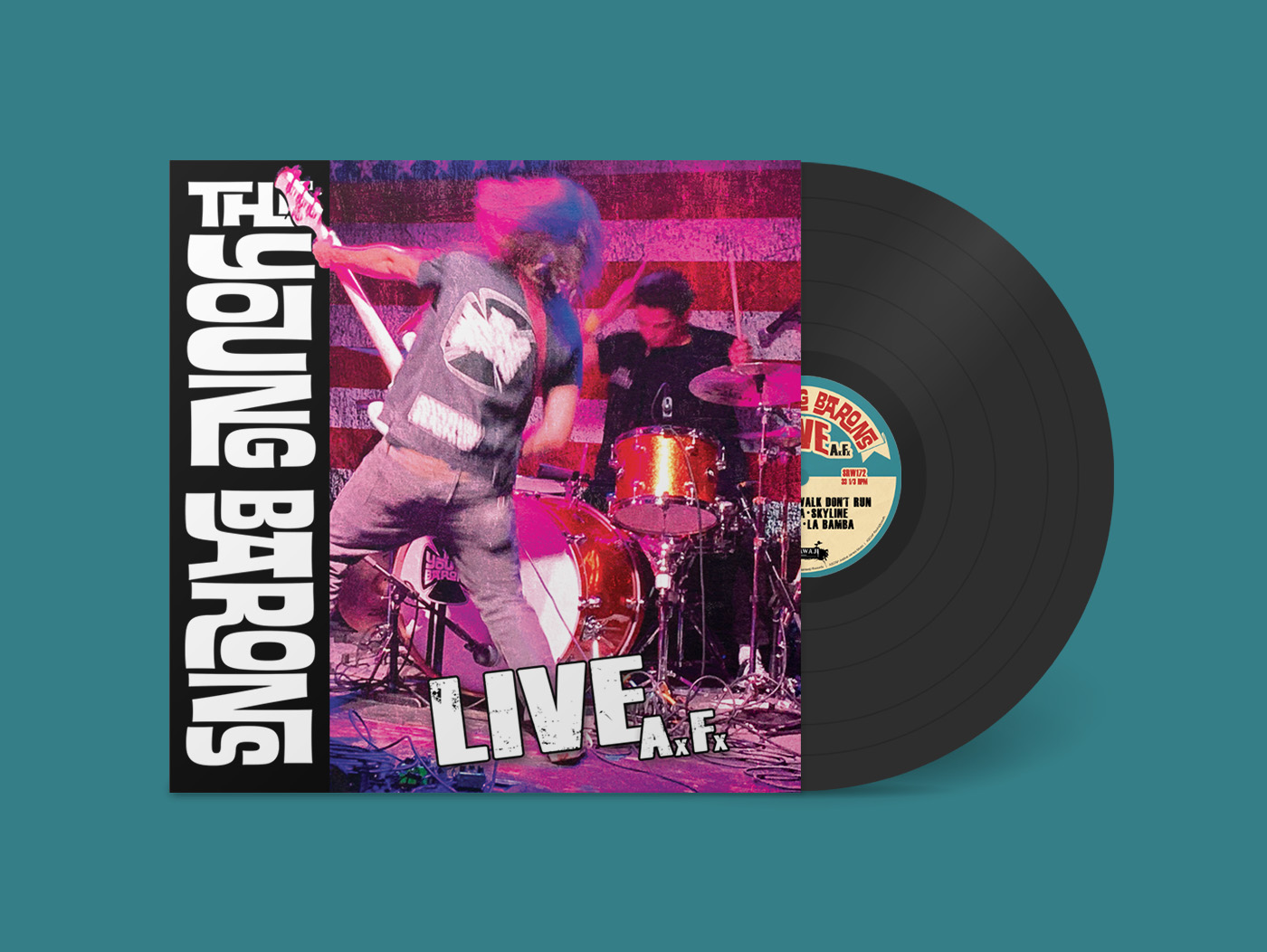 SRW172 The Young Barons - Live A.F. 12" Black Vinyl.
Recorded at Reverb Revival 2021, and expertly mixed at Get Reel Studios, SF we are proud to present SRW172 The Young Barons - Live A.F. 12" on premium black vinyl. Pressed in the UK, this vinyl LP is strictly limited to 200 copies and is sure to sell out. Includes unlimited streaming of Live A.F. via the free Bandcamp app, plus high-quality download in MP3, FLAC and more.
Buy it now -
The vinyl LP is strictly limited to 200 copies and is sure to sell out.#theyoungbarons #sharawajirecords #liveaf #hellacalifornia #rocknrollriot #rocknroll #surf #surfmusic #instro #california #dwdrums #fender #fendertelecaster #pbass #telecaster #surfybear #reverb #twang
Details
SRW252 Magnatech - An Evening With Magnatech! (Jacket CD)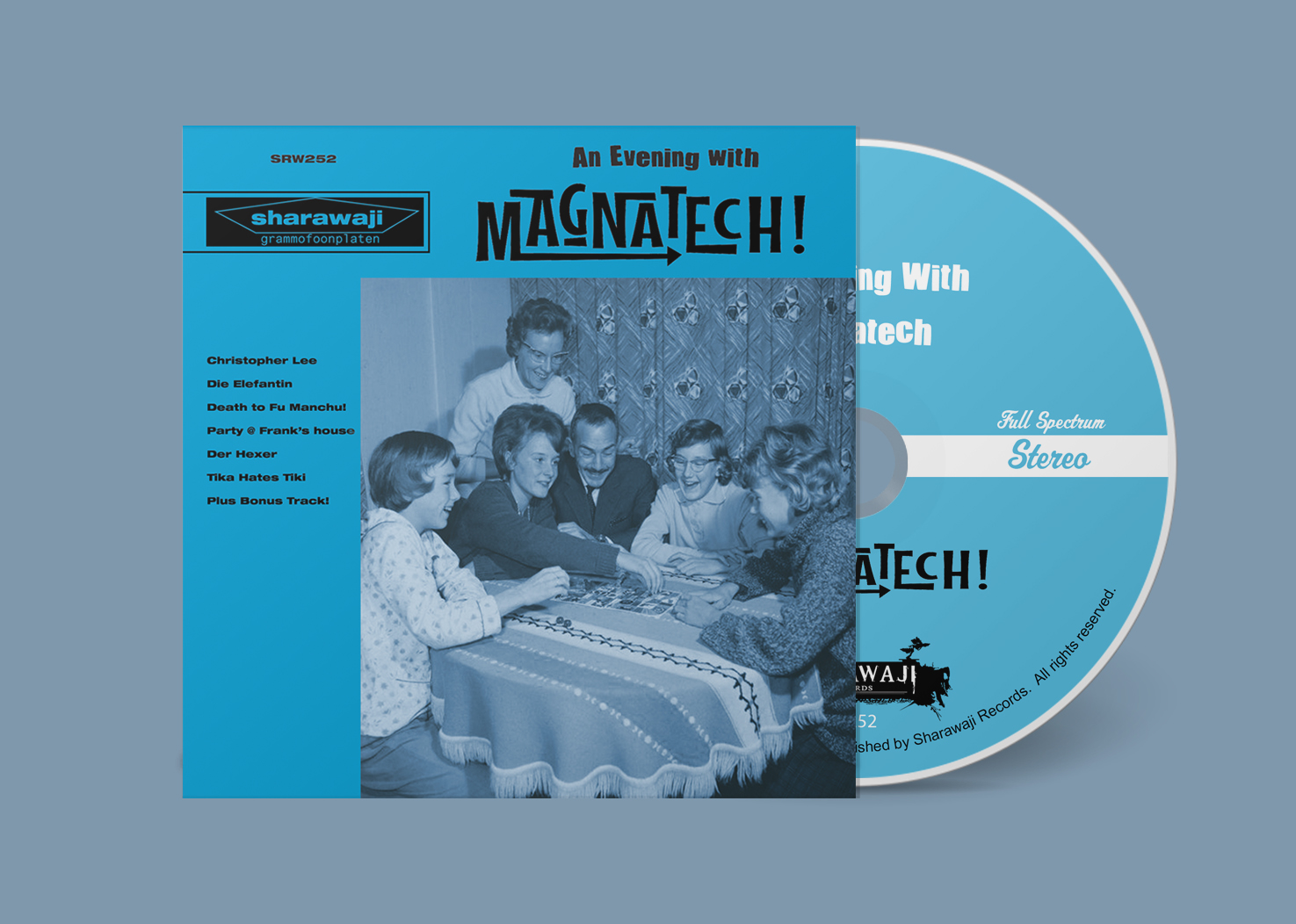 The new party EP by Magnatech
Let yourself be swept away by the unique and exciting stompers from Magnatech's new party EP which will be prominent in any true instrumental lovers collection.
CD features a bonus track exclusive to the CD. It's the instro sound you've been searching for!
Buy it now:
#magnatech #sharawajirecords #tradsurf #partyep #stompers #netherlands #ireland #surfguitar #surfmusic #fenderjaguar #indorock #eurosurf #surf #instro #reverb #twang
Details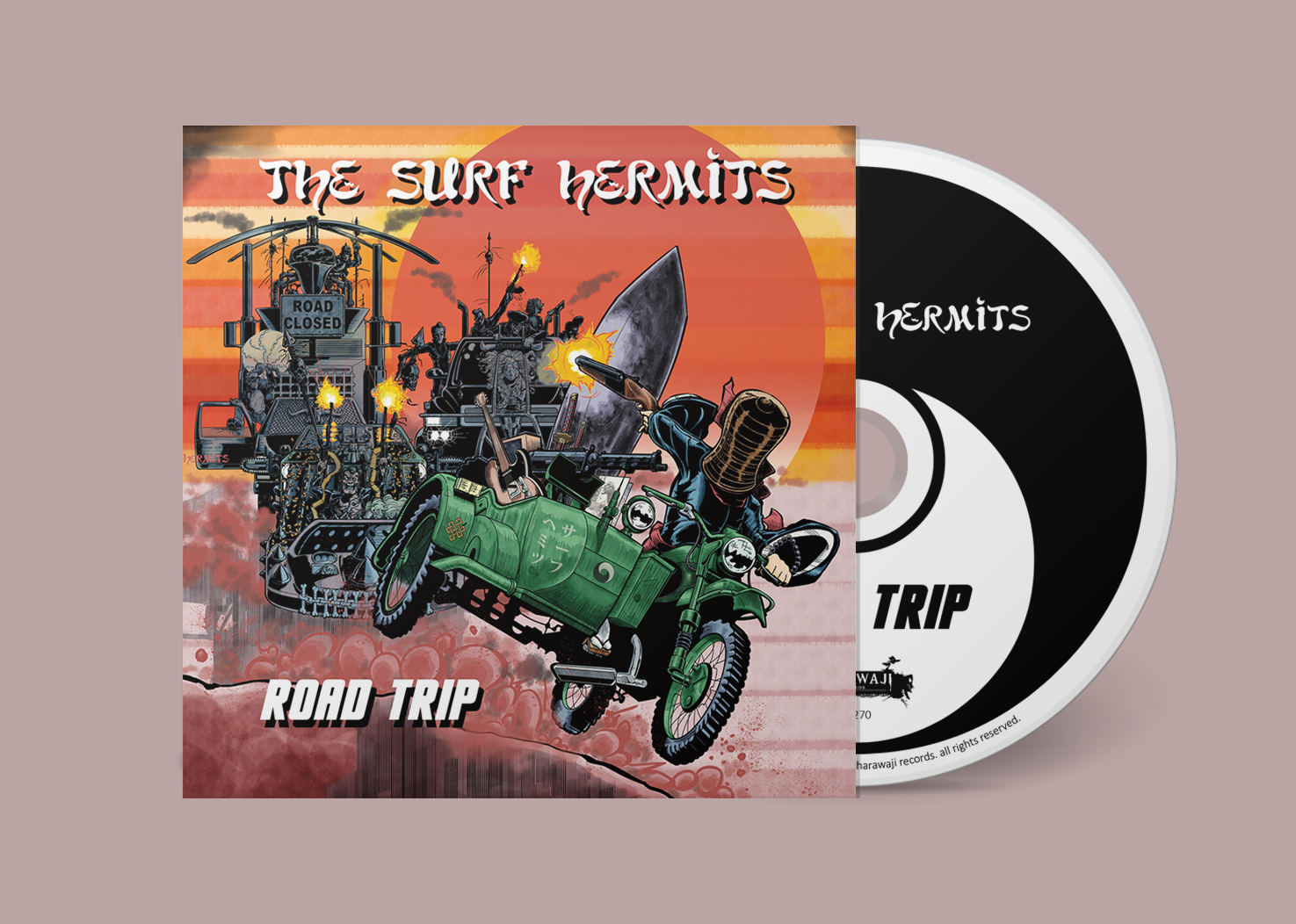 Stomp the gas pedal for a post apocalyptic road trip unlike any other! 12 tracks of modern surf mayhem, with another classic Rude Commissions cover art masterpiece.
The visual story that started with an ink sketch on the cover of Hang Zen and a beachside rumble on the cover of Showdown, now explodes into a furious chase across a post-apocalyptic landscape on the cover of Road Trip. Musically,  Road Trip blows up the wasteland with a road trip for the ages!  Hot rods, motorcycles, and a desperate chase under the bloated sun of a dying world.  Will our erstwhile monk escape to peacefully surf again, or will the gang catch up and learn a deadly lesson written in fire, steel and blood?  
Buy it now -
This is the way.
#thesurfhermits #sharawajirecords #spaghettiwestern #surfmusic #instrumental #creston #britishcolombia #surf #instro #reverb #twang #thisistheway
Details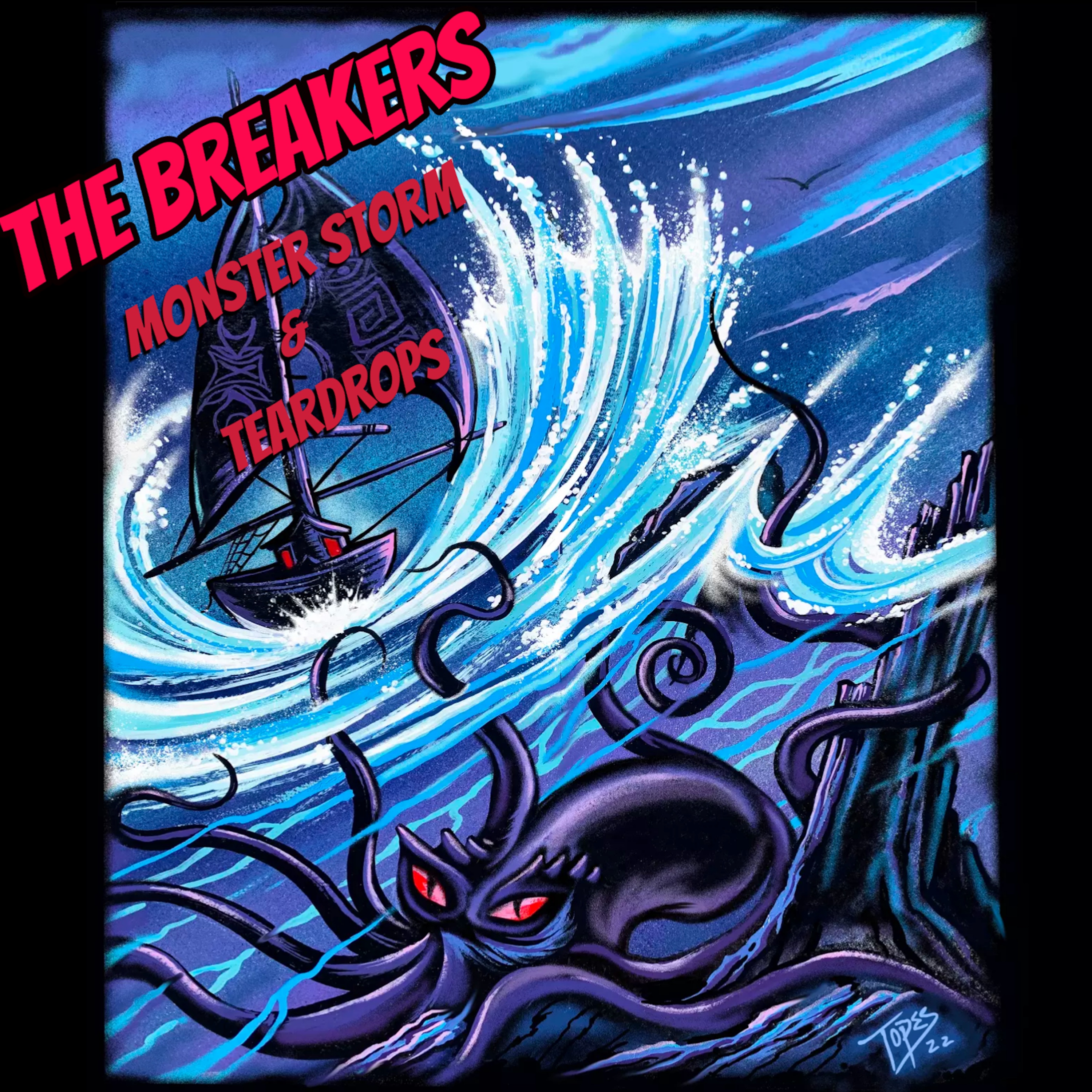 SRW274 The Breakers - Monster Storm / Teardrops (Digital Single)
Buy it here -
#thebreakers #sharawajirecords #psychedelic #garage #punk #instrumental #chicago #surf #instro #reverb #twang
Details