News
Details

Written by

admin

Category: News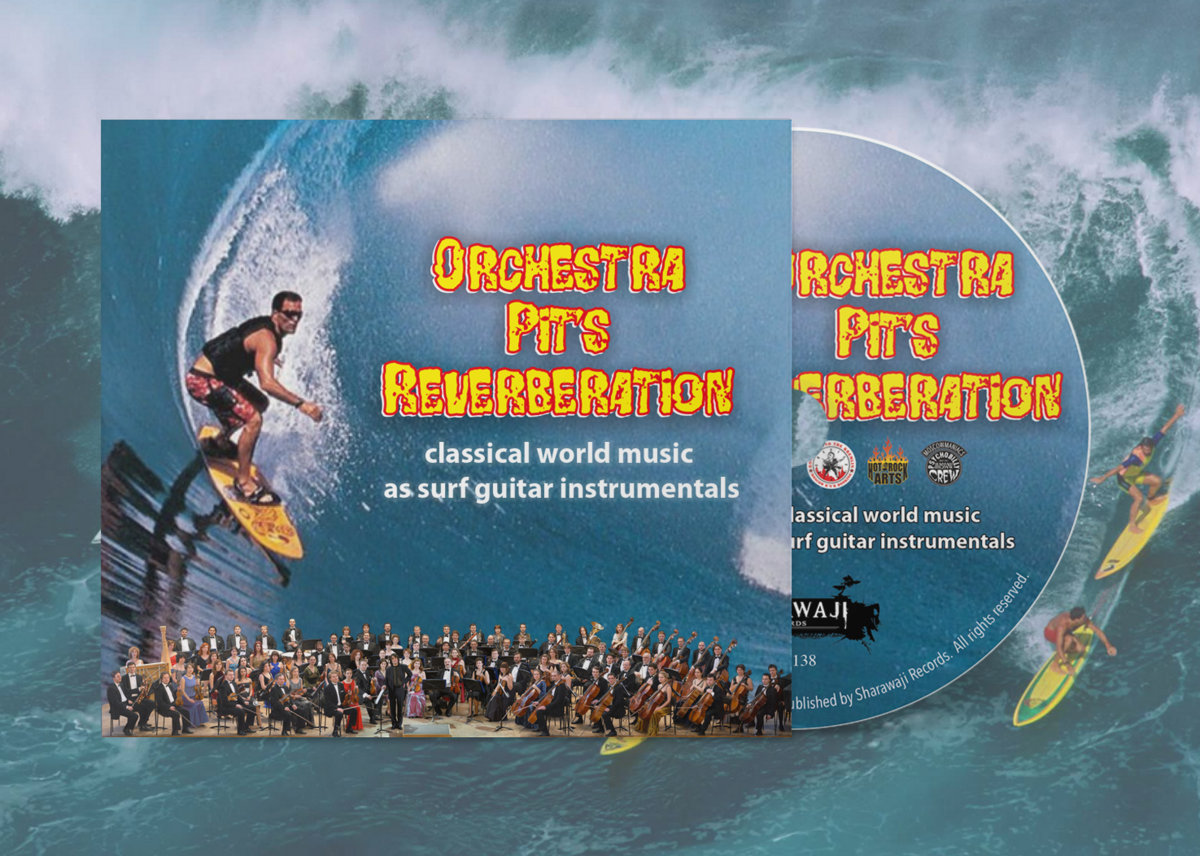 ">
23 bands from 15 countries on one 69 minute CD playing classical world music as surf guitar instrumentals.
01. Atomicos Elektrozombies (México) - Over the waves 
(Juventino Rosas - The waltz `Sobre las olas) 
02. Sailor Ksou and the Seasick Surfers (Greece) — Penies Mpempi 
(Dimitris Stergiou - Penies Mpempi) 
03. Eldanka (Finland) - Arctic birds 
(Einojuhani Rautavaara - Cantus Arcticus) 
04. Frogman (Russia) - Dance Of The Sugar Plum Fairy
(From ballet "The Nutcracker" by P.I. Tchaikovsky)
05. RedHawkCity (Australia) - The Warriors  
 (G. P. A. Grainger - The Warriors: Music for an Imaginary Ballet)  
06. Araras Negras (Brazil) - The Black Swan 
(Heitor Villa-Lobos - O Canto do Cisne Negro)  
07. Boogie Company (Estonia) - Maidens´ Dance 
(From ballet "Tiina" by Lydia Auster) 
08. Messer Chups (Russia) - Shostakovich Beat 
(D. D. Shostakovich - Symphony No. 7 "Leningrad" Invasion Episode) 
09. I Fat Tones (Italy) - Surf Summer Storm 
(Antonio Vivaldi - Estate, Movimento III. Presto) 
10. The Jancee Pornick Casino (Germany) - Suka Blad Sinfonia 
(Ludwig van Beethoven - Symphony No.5) 
11. Captain Rico and the Ghost band (France) – Dreaminess  
(Claude Debussy - Rêverie) 
12. Moscow Beatballs (Russia) - Three-Horse Driving 
(P.I. Tchaikovsky - In the Troika/November/The Seasons) 
13. The Jagaloons (USA) - Appalachian Spring 
(Appalachian Spring - Aaron Copland) 
14. Indy Tumbita & The Voodoo Bandits (Spain ) - Ritual Fire Dance 
(Manuel de Falla - Danza ritual del Fuego) 
15. Moussaka (Serbia) - The Legend of the Beautiful Billiana  
(Biljana Platno Beleše - Traditional song and dance) 
16. HulaHoop (Russia) – Troika 
(Georgi Sviridov – Troika/Winter Road/The Snowstorm) 
17. Fit Fat ( Hungary) - Dreams of Love 
(Liszt Ferencz - Liebesträume No. 3) 
18. The Supersónicos (Uruguay) - Triste N°1 
(Eduardo Fabini - Triste N°1) 
19. The Guantanamos (Italy) - El Surfer Barbero 
(G. A. Rossini - L'Ouverture de "Il Barbiere di Siviglia") 
20. Girl Over Planet (Russia) - Prince Igor 
From opera "Kniaź Igor" by A. P. Borodin 
21. The Razorblades (Germany) - Molto Allegro Twist 
(W.A. Mozart - Symphony No 40 in G-Minor Molto Allegro)  
22. Cannibal Mosquitos (France) - Te Deum For Moskito
(Marc-Antoine le Charpentier - Te Deum For Soloists)


23. The Red Elvises (USA) - Hungarian Dance № 5  
(Johannes Brahms - Ungarischer Tänze No. 5) 
Details

Written by

admin

Category: News
FOR IMMEDIATE RELEASE
The Young Barons are teen surf sensations from the Bay Area of California hell bent on keeping rock n roll alive. They've been playing wild shows across the state with top acts, and are being featured in an upcoming documentary about an influential first wave band.
These guys are the real deal, there is a hot-rodded intensity to the performances recorded at GET REEL STUDIOS, and the mastering by Gary Hobish brings out lush, psychedelic undertones. It's nine tracks of rock n roll riot celebrating surf music and California culture that you'll want to spin again and again. The vinyl edition SRW077 12 inch LP is expected in May 2021, and the digital and CD edition SRW078 available January 2021. The vinyl album was recorded, mixed, mastered, printed, pressed and manufactured in California.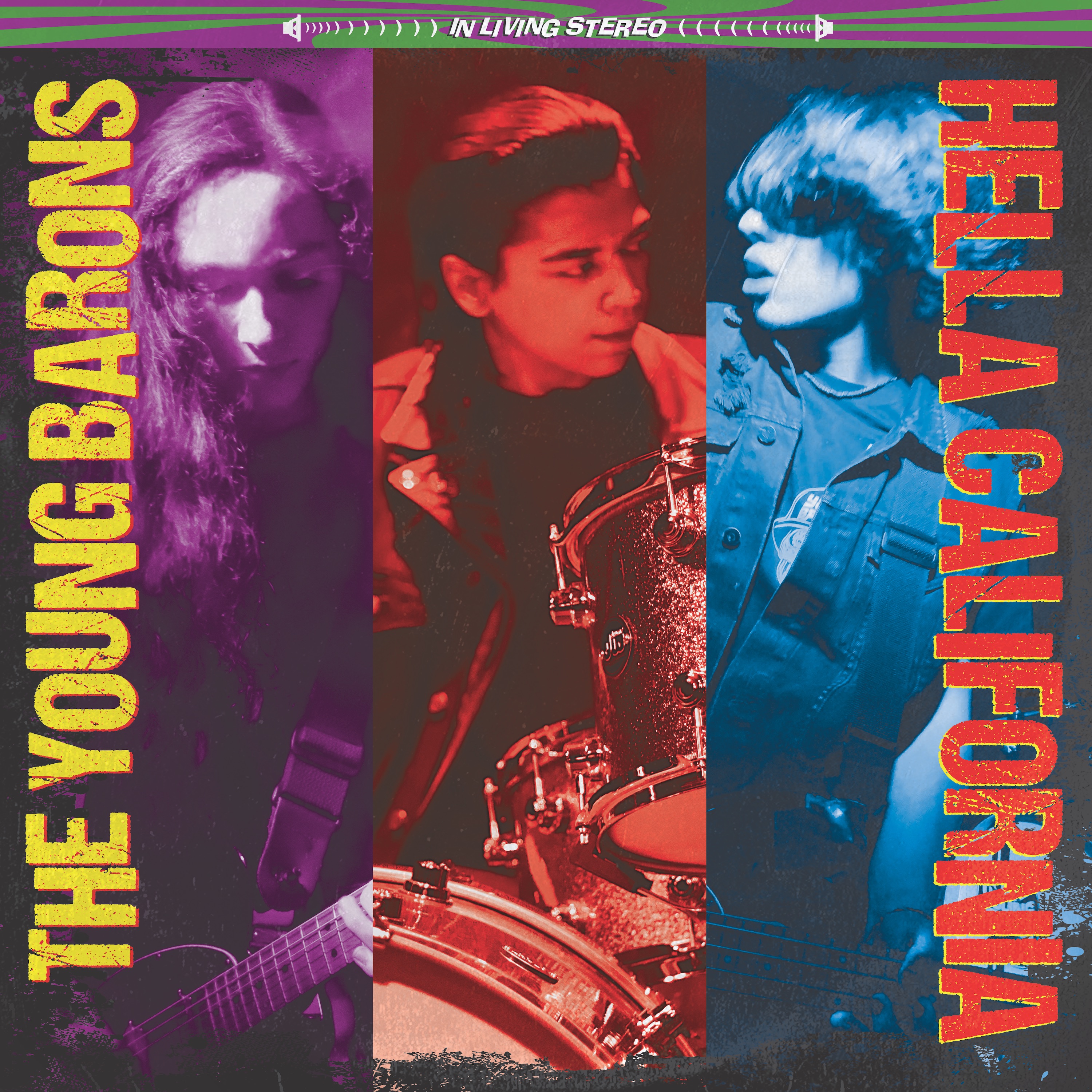 Details

Written by

admin

Category: News
The Wasaga first existed from 1979-1982. They were teenagers that formed out of the ashes of aband called the DeGeneRats. They played with many new-wave and punk bands confusing audiences everywhere. Considered a touchstone of the Toronto surf scene, they reunited in 2014.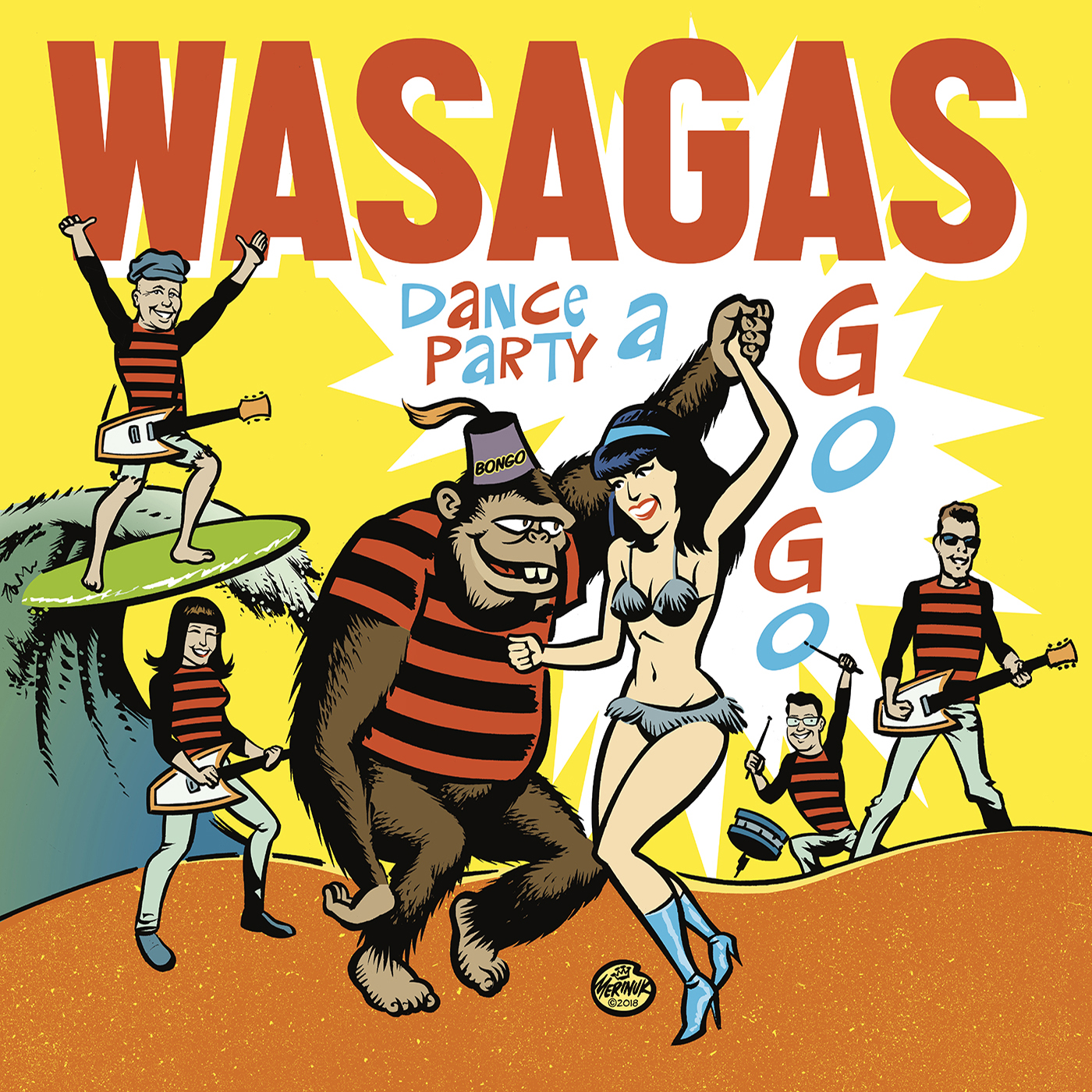 Details

Written by

admin

Category: News
*** FOR IMMEDIATE RELEASE ***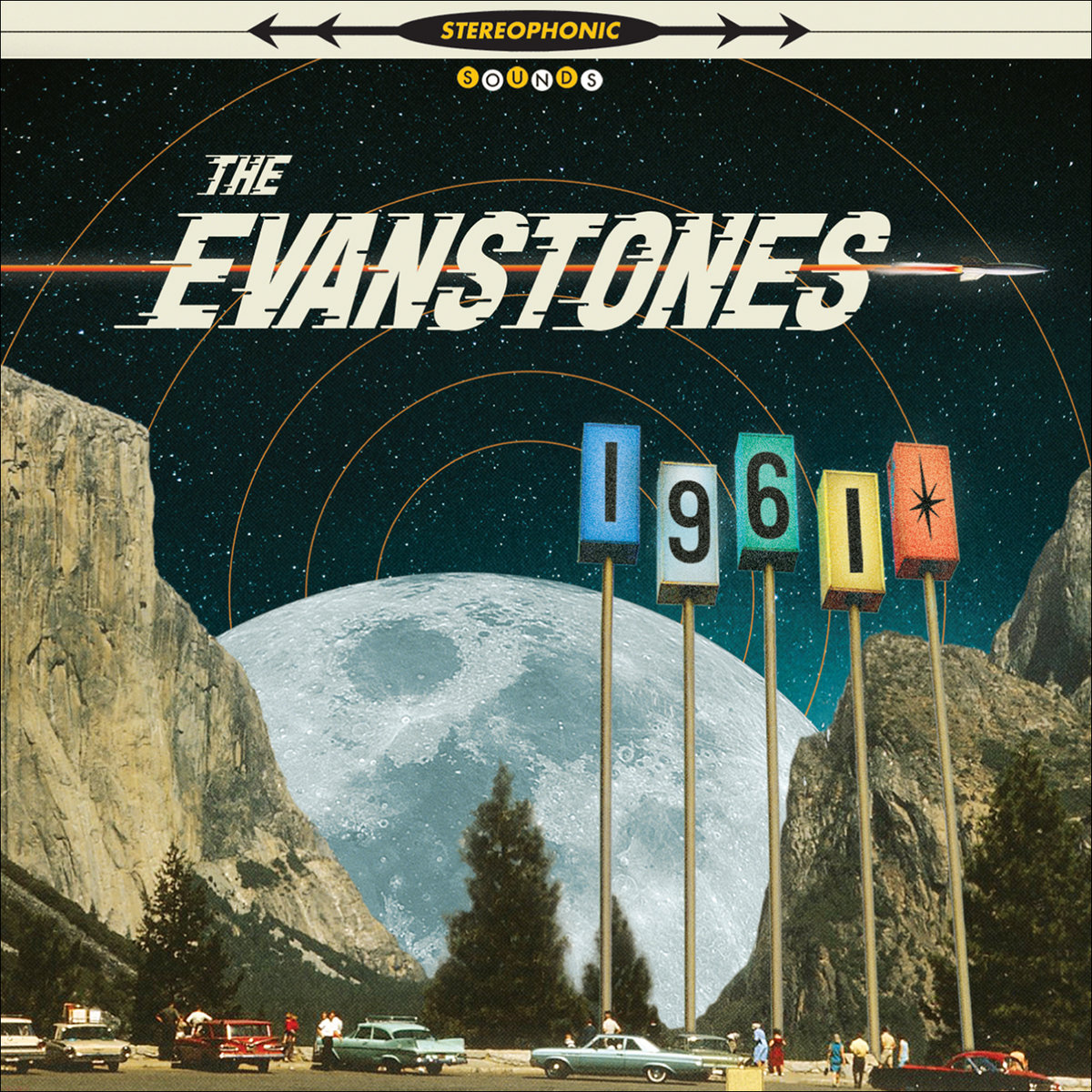 The Evanstones are a Seattle-based surf and instrumental band that made their debut with the Mayan Apocalypse of 2012 and have been defying the odds ever since!
On the strength of their self-produced EP, "There Are No Words", the group signed to the independent UK-based label Sharawaji Records in 2017. That same year, Sharawaji issued the band's first full-length, "Music From the Last Band on Earth". The 16-song album went on to garner reviews that glowed like a radium watch dial in an abandoned coal mine. Today, the record continues to receive consistent airplay, both in the US and internationally.
Coming June 1st, 2020, the instrumental quartet will release their second full-length—a 13-track album simply titled, "1961". The record (a collection of 12 all new tracks and one surprising cover) pays homage to the early years of surf, instro, spy, and spaghetti western soundtracks. Featuring The Evanstones strongest lineup ever, "1961" is sure to be one of the most memorable Surf Instrumental genre releases of 2020.
The current line-up of The Evanstones are: Professor Quisp Evans on guitar, Melkor Evans also on guitar, Undercover Evans on Bass, and TexMex Evans on drums. This current incarnation of the group represents a new and exciting period of growth for The Evanstones.
Professor Quisp, as the founding member and lead guitarist, is the institutional memory of the band. He maintains a steady contribution of new material and strives to cultivate a unique and distinct instrumental guitar style on the new record.
The addition of Melkor on guitar and as a second songwriting voice has brought a new dimension of depth and variety to the classic surf guitar sound that has distinguished The Evanstones to date. This new voice has provided the perfect opportunity for collaboration between himself and Professor Quisp (see Alki Stomp) which has led the band in rewarding new musical directions.
Undercover Evans is not only the bass player but also an accomplished drummer, wearing both hats on many of these new tracks. Having the deepest musical roots of the band, Undercover performs—and has performed—with many prominent Seattle musicians over the years.
Rounding out the rhythm section is TexMex on the drums. TexMex is the relative 'new kid' having now been with the band for almost 3 years. He brings a strong rock n' roll background and has evolved into an energetic force to be reckoned with upon the drum throne.
Audiences have routinely remarked that this is the best the band has ever sounded:
"The Evanstones have all the creativity, discipline, and musicianship it takes to move a tradition forward. One of the Seattle music treasures, to be sure."
- Skip Heller, Musician
"In the world of Surf Revival music finding albums and bands that create wonderful ear candy that has lasting appeal can be a challenge. For me The Evanstones rose up to that challenge in 2017 with their second album release 'Music From The Last Band On Earth' and it was one of my top 5 favorites from that year. Ever since that year I have been patiently waiting for any news on a new Evanstones release as I knew it will definitely be worth the wait!"
- Kevin Kamphaus, Contributor, Storm Surge of Reverb
"The Evanstones have been part of the Seattle instrumental guitar / surf music scene for a few years. Their sound is powered by two Fender guitars plugged into two Fender amps. And for me - that's the sound I want to hear. I've had the pleasure of sharing a stage with them several times. And they keep getting better every time I hear them."
- Jim Hilmar, Guitarist and Radio Show Host
"The best music conveys fantastic images that feed a listener's imagination. The Evanstones' music transports the listener to desolate places like Morricone Island & the OK Canal where steely eyed men still settle their arguments with smoking guns. On other songs, the listener is invited to a slow dance at an old fashioned beach stomp and from there, a jaunty reverberated beat takes the listener to an island hoppin' getaway! A while back, a fellow surf music loving friend remarked that "The Evanstones have basically cornered the trad surf sound in Seattle" and I agree. If you're a fan of trad surf music, you should also be a fan of the Evanstones. As a local fan of the Evanstones, I've been lucky enough to hear many of the new songs at local gigs already and I cannot wait to get my hands on this new release!"
- Tien Doan, Surf Music Promoter