News
Details

Written by

admin

Category: News
FOR IMMEDIATE RELEASE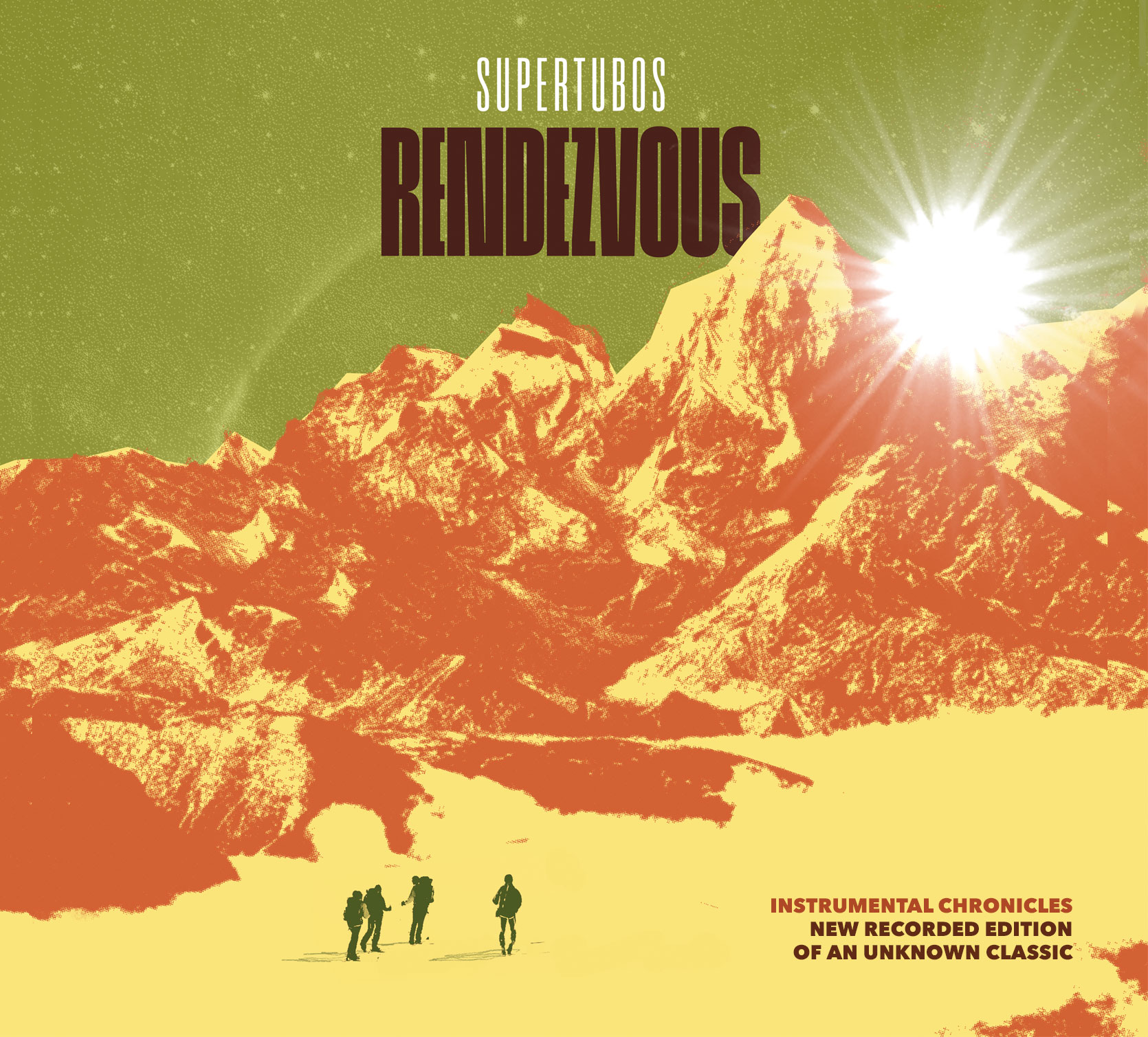 Supertubos is an instrumental rock n roll band based in Reinosa, Northern Spain. Their music is influenced by classic rock, garage rock, country music and other styles but applied more forcefully. Call it surf, hot-rod, spaghetti western or whatever you can think of, it's all about playing at full volume through reverberating guitars and an overwhelming rhythm section. Despite being classed as a "surf band" their main aim is to take their music into a different dimension offering something unique and captivating. 
The album was recorded at Moon River Studio has been mixed and mastered by Ibon Larruzea for release by Sharawaji Records as a digital download and Limited Edition Digipack CD.
Details

Written by

admin

Category: News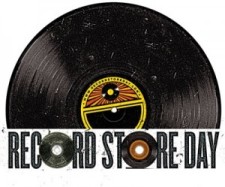 Record Store Day is an annual event to "celebrate the culture of the independently owned record store". The day brings together fans, artists, and thousands of independent record stores across the world. A BIG thank you to all the stores that stock our releases, the staff that work in them and the customers that frequent them. Even though digital releases have become the norm, it's the culture of receiving recommendations from informed and knowledgeable staff that make independent music truly social.
If your local independent record store doesn't yet stock our releases, you can celebrate Record Store Day with 30% off physical and digital releases on http://sharawaji.bandcamp.com.
Enter the code rcdstr22apr17 at checkout.
Offer valid until Tuesday 25th April.
Details

Written by

admin

Category: News
FOR IMMEDIATE RELEASE
The Terrorsurfs
and Sharawaji Records are proud to announce the official music video for "Ape Cape" as featured on The Terrorsurfs new LP "Zomboid Surf Attack".
The full length album including the hits "Surf Bomb / Loco Dinosaurio" is available from Sharawaji Records as a digital download and digipack CD.  
Details

Written by

admin

Category: News
FOR IMMEDIATE RELEASE
On Friday the 9th of December, The Terrorsurfs are live at The Crew, Nuneaton as special guests of the mighty S PUNK 7.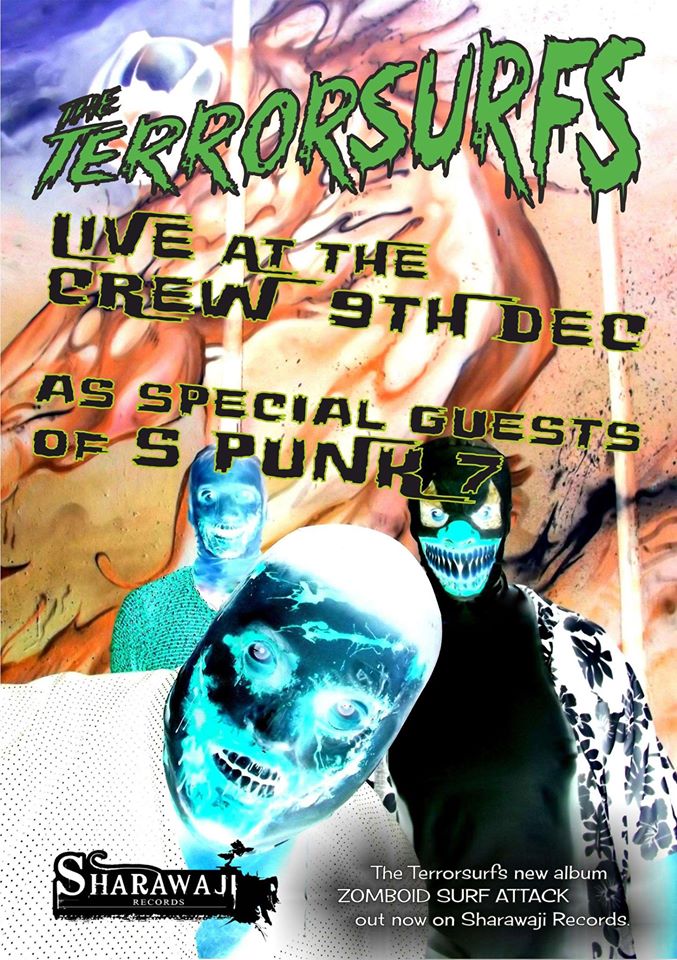 You can buy the album and other merchandise directly from the band, or from www.terrorsurfs.com
 or www.sharawaji.com.
Details

Written by

admin

Category: News
FOR IMMEDIATE RELEASE
Savage guitar driven powersurf twang...... a sonic guttural force with hi energy garage grooves
Sharawaji Records is stoked to announce the release of "Zomboid Surf Attack" by The Terrorsurfs
 (El Guapo, T.T. Shaker and Bamalam) as a digital download and digipack CD.  Recorded at The Zoo studio in Hinckley, and tracked and mixed at the Tiki Cave in Nuneaton "Zomboid Surf Attack" introduces the living to mutant zombie powersurf.
Witness mutant marvel El Guapo's savage guitar, drum monster T.T Shaker's primordial rhythms and Bamalam's feral bass grooves on 12 ferocious instros that could withstand the impact of a cataclysmic meteorite strike.
12 fierce instros. The twang has never been so fierce - powersurf with killer riffs forged with primeval DNA.
The CD is available directly from the band at http://terrorsurfs.com
and from Sharawaji Records
in addition to the digital download
for those zomboids who just can't wait for the postman to deliver this radioactive digipack to your door.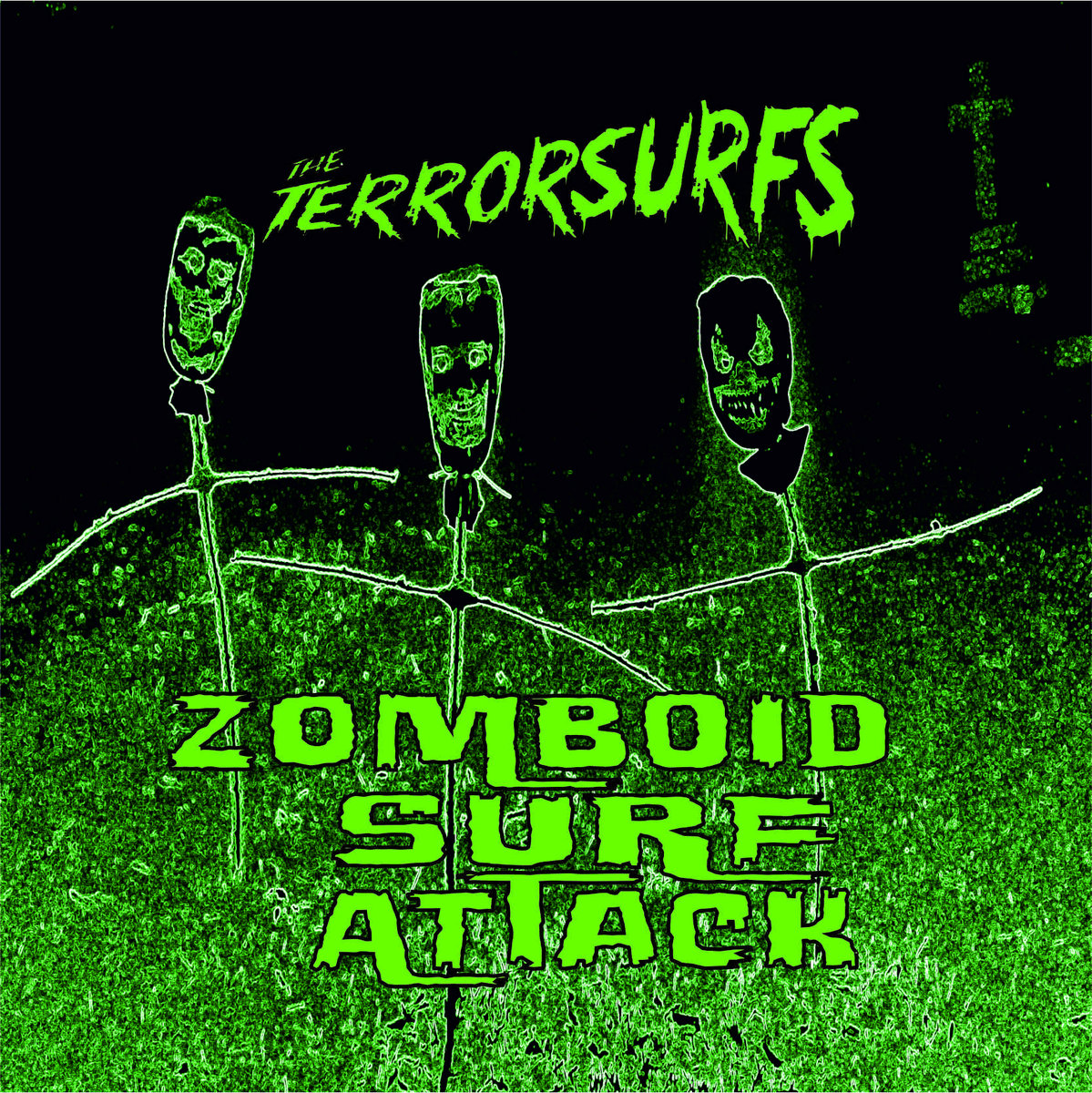 Get your copy today from http://theterrorsurfs.bandcamp.com
or www.sharawaji.com